Grow Smart: Confident growth in any economy
Grow Smart (/grō-smärt/): Leverage intelligent systems and decision power to achieve optimal brand potential.
It's no secret that in the year 2020, many businesses struggled to simply survive. However, despite a highly uncertain economy, a small percentage managed to increase market share. What was the common thread between these front-runners?
Business leaders who pivoted fearlessly, intelligently, and quickly when others hesitated.
Achieving brand health against the odds was no accident. While the world turned upside down, proactive leaders reimagined client interactions to preserve positive revenue streams. Whether initial plans sought to expand unit counts, or strengthen the performance of existing sites, a new version of success required the right data and tools to make informed decisions ahead of the competition.
As we enter a potentially unstable 2021, how can brands—who already understand the importance of a great product, a strong culture, and a client-focused attitude—grow smart in any economy?
Growing with great decisions
The average adult makes 35,000 decisions daily. From ordering morning coffee to defining market planning strategies, real estate managers and business analysts face an even wider spectrum of choices. In an era of data inundation, how can business leaders and their teams consistently make the right call?
Whenever you see a successful business, someone once made a courageous decision."

Peter F. Drucker, Austrian management consultant, educator, author
Winning brands—who integrate science into decision making—empower themselves to choose wisely, then grow smart in any economy. Those who adopt A.I.-powered analytics platforms, do so rapidly. By automating the scientific method, forward-thinking brands move from vision to implementation months ahead of their rivals.
See how SiteZeus can help you make scientific market planning decisions
Consider the effect that COVID had on the restaurant world. This seemingly unbreakable industry posted $863B sales in 2019 alone, then suffered severe losses just months into the new year. Offsetting large, fixed labor and real estate costs by restoring sales became an obvious matter of survival. What was not so obvious was what to offer, how to offer it, and in which markets.
Fast, smart, data analysis
In years past, business leaders relied on limited data, gut instinct, and outdated consultative methods to make key decisions. Bound by basic modeling techniques—which accounted for limited variables and disconnected datasets—inadequate analyses could not drive successful long-term strategies.
Feature Story: See How a Multi-Unit Concept, Pivoted Confidently During COVID
These days, market planning teams with access to A.I.-powered predictive analytics platforms, can leverage thousands of multi-dimensional data points to build accurate sales models instantaneously. With unprecedented flexibility, brands can pick better locations (in current and new markets), perform impact studies & white space analyses, and identify opportunities to increase per-location AUV inside one solution.
This robust experience fuels portfolio optimization quickly and efficiently. Let's take a closer look at A.I. models and the data ingested to create them.
| Information type | Traditional data | A.I.-Powered data |
| --- | --- | --- |
| Traffic in a region | Counting cars, average traffic (DOT's) | Traffic by day, traffic by hour, population movement (GPS & Mobile) |
| Customer | Demographic data | Demographic, psychographics, and geosocial |
| Competitive data | Walk to nearby trade areas, consult local-level brokers | Restaurant sales data, national grocery development, estimated fuel prices |
| Path-to-purchase | In-store surveys | Mobile location data (Devices & Pings) |
| Location performance | Limited variables produce total sales projection | Trained variables including sales data, site attribute, and granular data sets produce sales projection by category (Ex: Breakfast, lunch dinner). |
Grow smart in any economy
Imagine being the CEO of a successful multi-unit chain in March 2020. Major American cities have morphed into ghost towns amid the quarantine. Some industries, such as grocery, expect to see increased revenues. However, in your industry, in-store sales have plummeted. You understand the value of off-premises and e-commerce opportunities but have limited access to supply chains. Further, you lack insight into consumer trends across the country and are dismayed that valued staff members will lose income, along with your brand.
Your primary focus is managing company health. At the end of a strong 2019, you had tasked your real estate team to open 20 new above AUV sites. All indications pointed to considerable expansion opportunities. However, amid the unfamiliar COVID landscape, you must reinvent your strategy. Since each day represents dollars lost, you need to act quickly.
Fortunately, you recently adopted an A.I.-powered predictive modeling platform that helps you answer:
Which markets show the most promise for product pickup or local delivery?
Where do my customers live vs. work?
How can I enhance my current locations to attract the most business?
Should I temporarily close some of my locations? If yes, which ones?
Armed with a strong pulse on consumer behaviors, you keep a limited number of locations active. You condense product offerings to both accommodate your most loyal clients' needs and minimize labor and inventory costs. Your brand begins utilizing an online ordering platform, while leveraging third party delivery services to build momentum. Further, you focus marketing efforts on the clients most likely to buy your product.
See It Live: How to Get a Sales Forecast with A.I. In Under 60 Seconds
By Q4, your brand humbly celebrates unexpected success. Now adjusted to a new normal in the marketplace, your team utilizes its predictive modeling platform to develop—and begin construction of—a smaller, more efficient store concept. You leverage sales forecasts, whitespace analyses, geosocial data, and impact studies to further optimize your portfolio. Most importantly, you demonstrate that you can make great, courageous decisions quickly to protect the health of your brand.
One Platform, endless possibilities
In 2020, SiteZeus, an A.I.-powered location intelligence platform, helped companies like Inspire Brands, Checkers, Coffee and Bagels, Sonny's BBQ, Kroger, Burger King, and Gong Cha thrive. For these forward-thinking brands, speed of decision-making represents a strong competitive edge.
So how fast can your brand go from data to decision?
Gathering data

With traditional methods, consultants were restricted to a handful of variables, and in-house teams struggled with highly manual, inefficient data collection processes. However, a SiteZeus subscription comes preloaded with all the market planning data you need with the click of a button.

Analyzing data

The best data is useless if a brand cannot draw valuable conclusions from it. The consultative approach simply cannot compete with the advanced capabilities of A.I.-powered machine learning.

With SiteZeus, you can analyze hundreds of thousands of critical data points to uncover accurate, valuable insights—in minutes.

Sales Forecasting

SiteZeus' in house platform empowers you to run an unlimited number of sales projections. Pick better locations ahead of the competition – no consultant needed, no additional fees.

---

White Space Analysis

Run your own white space analysis to explore existing, or new markets, faster than ever. Decide how many locations you can open-and in which order- to maximize revenue potential.

---

Sales Impact

With on-demand insights and powerful map visualizations, understand how a new location will impact sales at an existing site. Maximize infill growth potential by avoiding cannibalization.

---

Customer Segmentation

Go beyond traditional consumer data types with SiteZeus' customer segmentation. Use behavioral insights to build targeted marketing campaigns and increase foot traffic at your locations.

---

Portfolio Optimization

Perform lightning-fast portfolio reviews, test optimization scenarios, and forecast potential gains to maximize revenues across the board. Start leveraging SiteZeus' portfolio optimization solution today.

Reporting on findings

In the past, after struggling to compile the results of cumbersome analyses, insights needed to be collected, tabulated, and presented on platforms outside of your modeling solution. With SiteZeus, you can access an unlimited number of attractive, pre-designed custom reports in minutes.
Ready, Set, Grow Smart!
Until now, many consultants and in-house teams have lacked the data and infrastructure to build complete models. Even after extensive research, brands have struggled to understand the risks involved with key location decisions.
SiteZeus' multi-dimensional datasets and fast, A.I.-powered analytics, help market planning teams make complex decisions anytime—no consultant required. Our solutions help you make the fast, confident decisions necessary to grow smart in any economy. Further, we believe in transparency. In addition to providing model accuracy scores, we explain which data points affect results, and to what degree.
With SiteZeus, you can empower your team to confidently achieve overall portfolio optimization by identifying:
Which sites to open and which to avoid
Which markets offer the most revenue potential
How opening new locations will affect existing stores' sales
Which of your locations should be renovated, relocated, or closed
How to get ahead of changing consumer trends
Want to learn how your brand can grow smart? Schedule a live demo today.
See how SiteZeus can help you solve for site selection and optimization.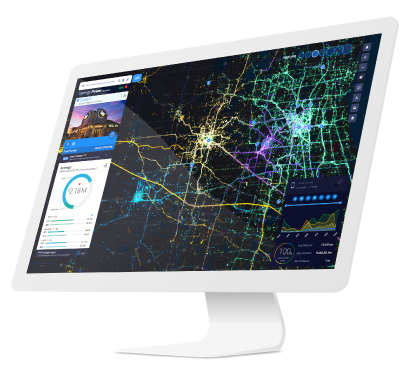 Did you enjoy this post?
Give it a star rating to help us bring you great content!
Average rating / 5. Vote count:
No votes so far! Be the first to rate this post.