Why all strong market-planning strategies include mobile data
How to track human movement for actionable insights that support profitable decisions
The world's greatest brands span different industries, growth phases, and management styles, but they all have one thing in common: they're eager to expand their portfolios — and do so efficiently. If your brand has a stake in the offline world and relies on high traffic volumes to drive revenue, mobile data can be your best friend.
In highly competitive industries where success depends on quickly finding and securing prime real estate, a streamlined and sophisticated site-selection process is essential. And the best strategies are those that focus heavily on customers' locations and behaviors. Previously, a thorough approach required running several analyses that took a lot of time, money, and technical training. But brands can now overcome those barriers and achieve even more effective market planning by leveraging the latest technology, including multipurpose resources they can apply throughout the development cycle.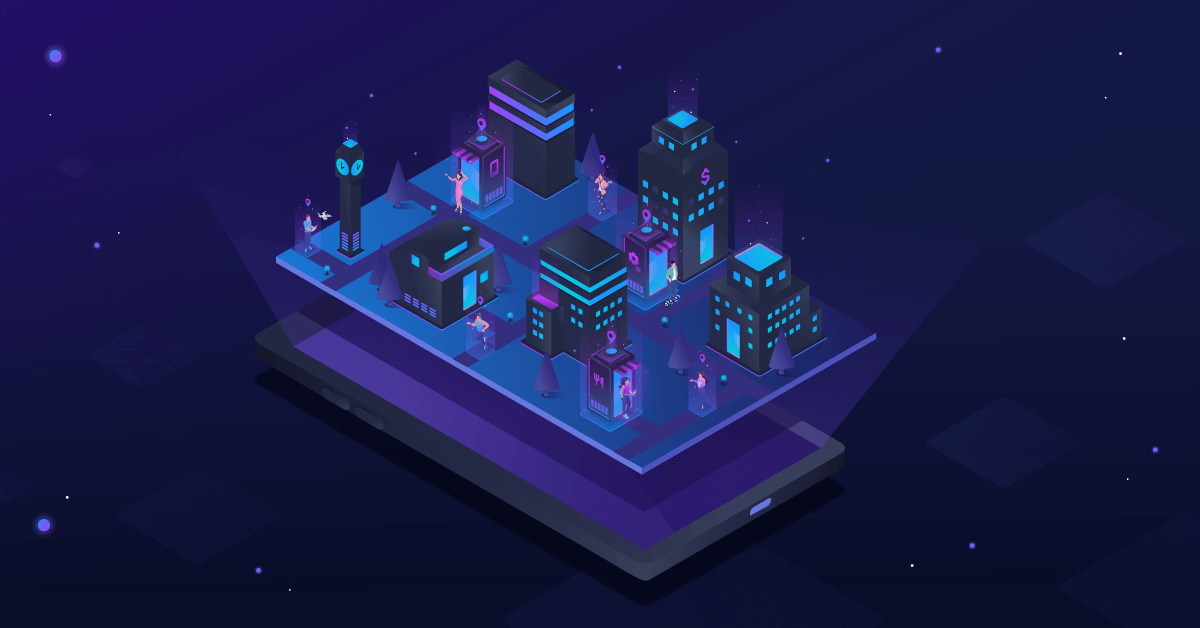 What makes mobile data valuable
Foot traffic data is one of those versatile tools. Human movement data wasn't accessible at the turn of the century, and its arrival on the scene has been game-changing. Recent shifts in consumer behavior have revealed the need for companies to truly understand their customers and track visitor movement to, from, and around stores.
CCTV cameras and thermal sensors can be positioned at a store's entrances and exits to count the number of people coming and going. Beacons and Wi-Fi sensors can count the unique number of devices connected to a store network. The problem: these methods don't provide info on trade areas, customer journeys, or demographics.
But there's more than one way to track customer footfall, and a clear winner has taken the lead. Mobile location data uses location-tracking software within apps to track anonymous visits to locations. It stands out by providing the context of the visits in addition to the number of customers, capturing their demographics and interests, their paths to and from the store, the store's resulting trade area, and more. These detailed insights enable you to make decisions based entirely on facts — no assumptions needed.
How you can leverage mobile data in SiteZeus
When properly sourced and applied, mobile data helps you gain insights with unprecedented speed and accuracy. Brands of any size can reap these benefits by visualizing and applying mobile data in SiteZeus' A.I.-powered location-intelligence platform. In fact, this data fuels all of the following market-planning solutions:
Customer segmentation
A densely populated market doesn't necessarily make for profitable stores. What matters most is knowing who your customers are — and whether they're concentrated in the area you're considering. By combining geosocial data with mobile location data, you can easily find your brand's main customer segments. Review your entire portfolio, see what the top customer profile is for your highest-performing stores, or study visitors in a specific region or market. Then when you're ready to pick your next site, generate a demographic heat map to quickly spot promising markets.
The Customer Segmentation Dashboard synthesizes customer behaviors and interests across your entire portfolio into a digestible format. This information can fuel a site's success even after it's been opened by helping marketing teams tailor their campaigns, which means your SiteZeus subscription can serve as an interdepartmental resource.
Trade-area analysis
SiteZeus' Optimal GeoSpace Polygons make visualizing your true trade area a breeze by plotting individual customer trips to your stores and enclosing them in a custom boundary. Choose to see a trade area that encompasses 60,70, or 80 percent of the store's customer trips to easily pinpoint how far the majority of your visitors are traveling.
You can even map the trade areas for two or more of your sites simultaneously to determine your brand's market infill potential. Strategically expanding within existing markets allows you to attract as many customers as possible, maximize profits within a given area, and keep other brands from encroaching. Plus, identifying overlaps in your locations' trade areas can help you better define the protected radius specified in franchisee agreements.
And mobile data comes in handy for more than just your own sites. If you happen to be eyeing up a location where a concept similar to yours was previously operating, you can pull a year's worth of mobile data for that site to understand the average distance customers would likely travel to visit your store there. Likewise, you can put mobile data to work running analyses on sites of competitive and synergistic brands to see where there's potential to share or convert customers.
Sales impact studies
Market planning is just as much about protecting and optimizing your existing sites as it is about finding new ones. And the two processes aren't mutually exclusive, as a poorly placed new site can siphon off an existing site's revenues. You can leverage mobile data to power detailed sales impact studies that reveal which of a store's current visitors would find it more convenient to travel to the proposed site instead.
Unlike traditional methods of calculating sales impact, a predictive model delivers increased accuracy and real-time results. Ultimately, this will safeguard individual sites revenues, which in turn will strengthen your relationship with franchisees and allow you to avoid the litigation costs associated with territory disputes.
After redeeming mobile data for a site, you can drop a search pin anywhere within a 10-mile radius until you find a location with an above-average sales forecast and minimal to no predicted cannibalization.
To unlock mobile data is to unlock a new set of superpowers
With a license for unlimited mobile data access within SiteZeus, the possibilities are endless. You'll be empowered to better understand your customers, locate and market to prospects, maximize the revenue potential of each market, earn franchisees' trust, outpace competitors, and save time.
Want to learn more about what mobile data could do for your brand?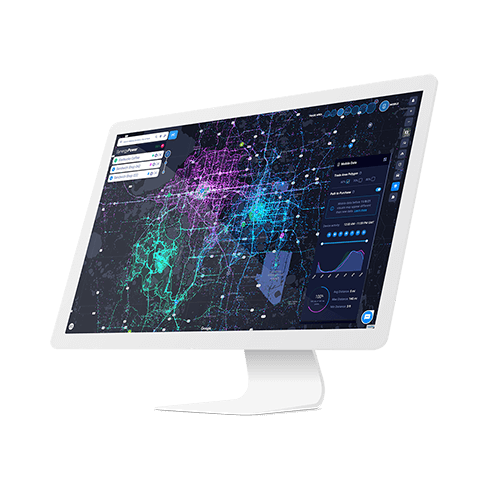 Did you enjoy this post?
Give it a star rating to help us bring you great content!
Average rating / 5. Vote count: